Description: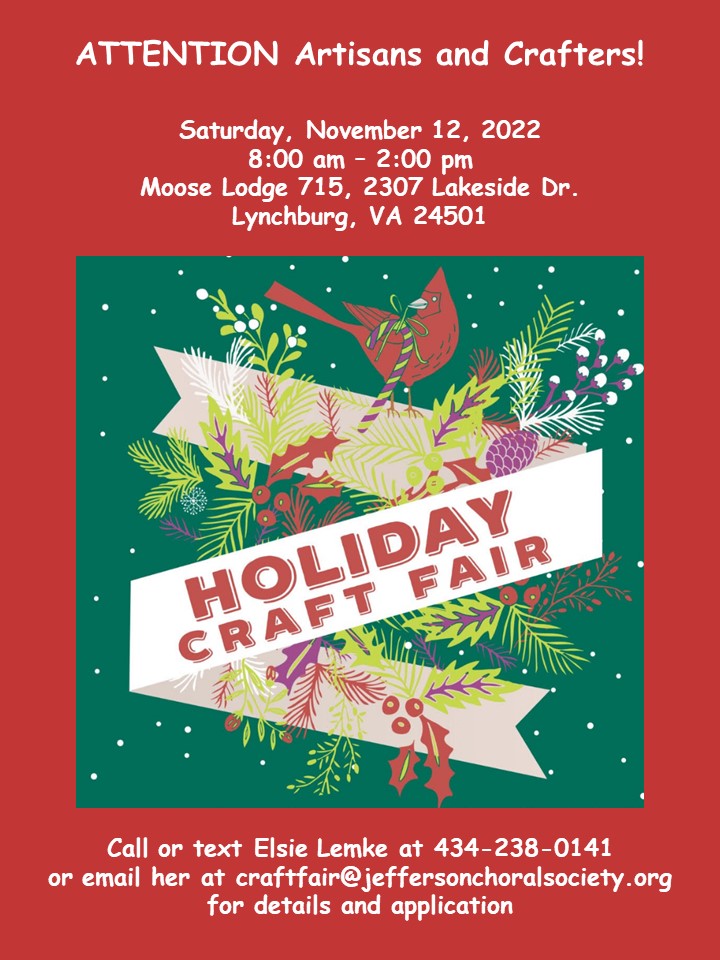 CRAFTERS ~ MAKERS ~ ARTISANS WANTED FOR A HOLIDAY CRAFT FAIR
Saturday, November 12, 2022, from 8 am until 2 pm at Moose Lodge 715 at 2307 Lakeside Drive in Lynchburg, VA.

Over forty 8-foot tables available for $50 each or two for $80. Promoter will offer a variety of baked goods for sale. Open to the public. On a busy thoroughfare with ample parking. Handicapped accessible.

All proceeds will benefit the Jefferson Choral Society. Applications are available below. For information please call/text Elsie Lemke at 434-238-0141 or email craftfair@jeffersonchoralsociety.org.